Why Should You Hire The Herrington Group?
The Herrington Group, Inc., has the unique ability to deliver trouble-free workshops and facilitated meetings, both domestically and internationally, for a number of key reasons:




I. International Experience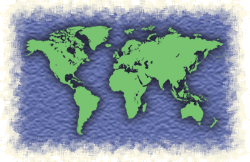 From Barcelona to Bangkok, and on to Balikpapan, The Herrington Group, Inc. has been there. Their wide ranging international travel experience allows them to deliver seamless, smooth flowing workshops and projects all over the globe, while the client is blissfully unaware of the hundreds of details that must be managed properly, such as:
arranging international travel, to get the most favorable rates on the most favorable travel schedules


properly packing and shipping course materials to survive arduous journeys around the globe


arranging visas, inoculations and other necessary pre-travel paperwork


flowing through immigration and customs in numerous countries


working well in advance with hotels and conference centers in numerous countries to arrange all logistical and set-up details


working with hotel and conference center staff on-site to ensure a smooth flowing program, etc.


understanding dress, language and business norm differences, so as to create a positive impression and to facilitate effective communication
II. Cross Cultural/Diversity Sensitivity
The Herrington Group, Inc., has conducted workshops, and worked on projects, in numerous countries with people of many different heritages. Whether it's "Guten tag", "Salemat pagi", or "Good'ay mate", they can communicate with participants and help them feel right at home.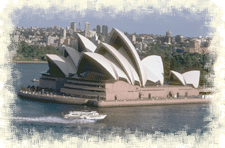 They have traveled and/or worked in such far flung spots as Anchorage and Acapulco, Barcelona and Balikpapan, Bangkok and Brisbane, Wellington and Woolongong, Sydney and Singapore, San Juan and San Jose, Auckland and Oakland, Christchurch and Calgary, Toronto and Tampa, London and Long Beach, Melbourne and Munich, New York and Nuremberg, and most points in between.
Their work with many people's of many nations has taught them much about the folkways and norms of different societies, and has prepared them to interact appropriately and effectively in a wide range of cultures. They are culturally adaptable and versatile, and can carry out assignments professionally and appropriately the world over.

III. Instructional Design Experience
The Herrington Group, Inc., has many years of experience in designing and developing workshops to meet client specifications. Most of their clients are global organizations, with operations in Europe, Asia, SE Asia, and North and South America. Whether it's customizing an existing workshop, or creating a new course from scratch, The Herrington Group, Inc. has done it.

They also have the cross-cultural savvy to know the answer to such complex instructional design questions as:
What's important to do when setting up a room for a workshop in Bangkok for a multi-cultural group, so that you avoid the negative interpersonal dynamics that would otherwise develop?


What impact is there on the timing of any workshop you teach on a Friday in Jakarta?


Why can't you use the normal energizing, individually competitive trivia quizzes that work so well in America when you teach anywhere in Asia? What changes must you make to your instructional design in order to successfully use such energizers?
These, and many other issues, can have an enormous impact on a learning environment. The Herrington Group, Inc., has the experience and the sensitivity to alter and adapt their instructional designs to work well in many highly diverse circumstances.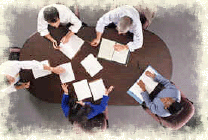 IV. Impact On Business Culture Of Organizations
The Herrington Group, Inc. has experience in facilitating cultural change in organizations, to move them towards a more collaborative team-based culture. They have partnered with internal and external Organizational Development consultants to assess client organization's current meeting culture (where communication and business values get played out daily), and then designed appropriate workshops, and other interventions. Those workshops provided stakeholders in the organization the knowledge and skills they needed to facilitate a shift towards a more collaborative, learning culture.




V. "Virtual" Availability
Even though their schedule is crowded, and they often travel internationally, The Herrington Group, Inc. is never any further away than your keyboard, phone, or fax machine.

Emails, voice messages or faxes routinely reach them anywhere around the globe, in a timely manner (time zones and date lines taken into account) through one convenient email address, or one simple USA phone number. They often respond to clients late at night and early in the morning wherever they are, keeping the lines of communication open.

And, if a "virtual, face-to-face" meeting is required, they are very experienced with using videoconferencing technology (having taught NASA astronauts and rocket scientists how to use that technology properly).
---
The Herrington Group, Inc.
(Voice) 702-492-6962
(Fax) 702-492-6963
(Email) Herringtons@theherringtongroup.com